LUXURY RIGID BOXES
A mark of true quality, a luxury rigid box is the perfect way to both protect and present the most precious of contents.  Strong and sleek, rigid boxes have a keepsake quality and are ideal for presenting fine, aged spirits and limited-edition gifts.
Minimum Order Quantity: 500 Units
Shoe-box Style
Perhaps the most common type of rigid box available, the Shoe-box style is extremely versatile and can be used for many applications.
The Classic style:
A deep tray with a shallow lid that telescopes snugly over the rim for a secure fit.
The Perfect Edge style:
Similar to the classic style but has a full depth lid which completely covers the base tray, so that the bottom of the lid is flush with the bottom of the base; i.e. hence the name 'Perfect Edge'.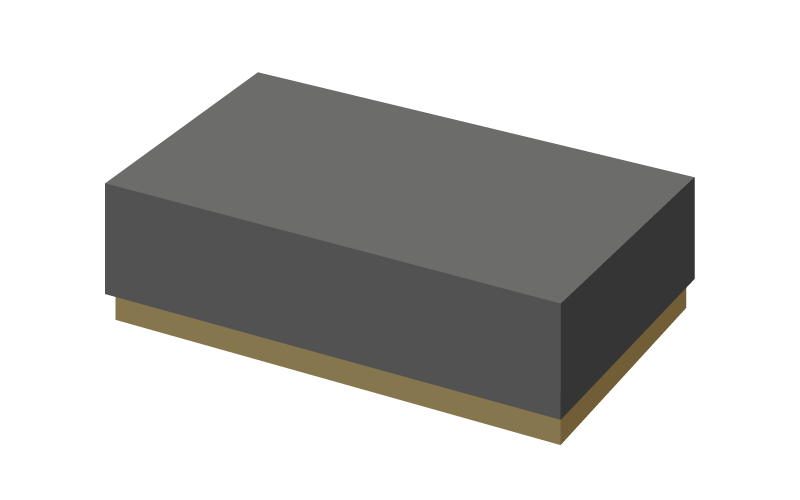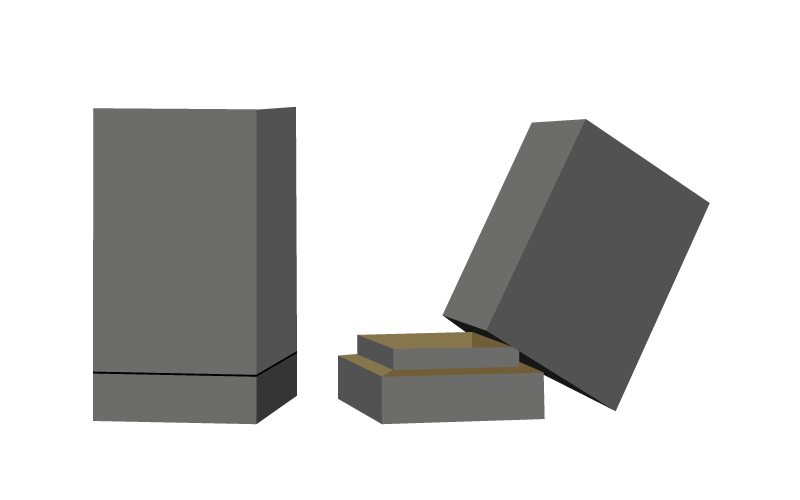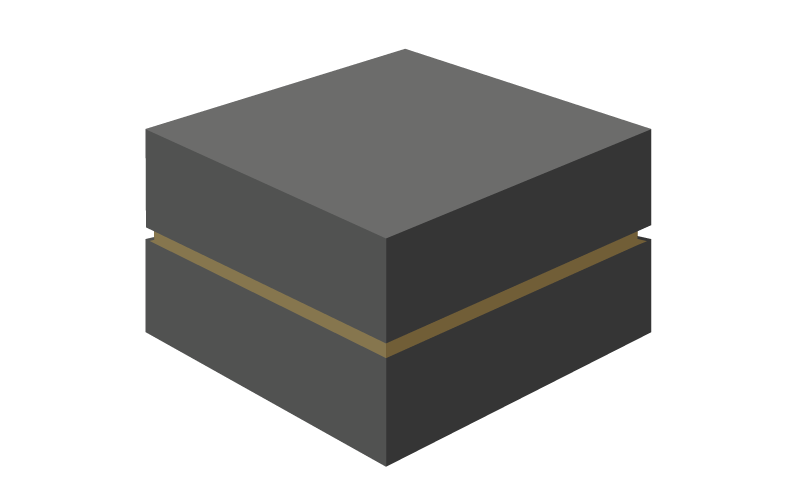 Shoulder Box
The Shoulder Box has a slightly smaller tray (called the 'neck') glued inside the base to form a 'shoulder' which slots into the lid. This gives a completely flush join between base and lid – an ideal choice for designs where graphics or typography need to wrap seamlessly around the box.
The Exposed Shoulder option:
Sometimes a taller neck tray is used to prevent the base and lid from meeting – this is called an 'exposed shoulder' and offers an opportunity for a contrasting colour or printed graphics to be seen, for added visual interest and supreme ease of opening.
Book Box
This is a hinged box where the spine panel is glued to the base tray. The tray is usually smaller than the base and lid, leaving a small overhang when the cover is closed and giving the appearance of a hardback book. They are often combined with board or foam inserts to keep the contents secure while allowing them to be seen when the lid is opened.
The heritage feel of these boxes makes them ideal for the presentation of spirits or deluxe gift sets for the connoisseur.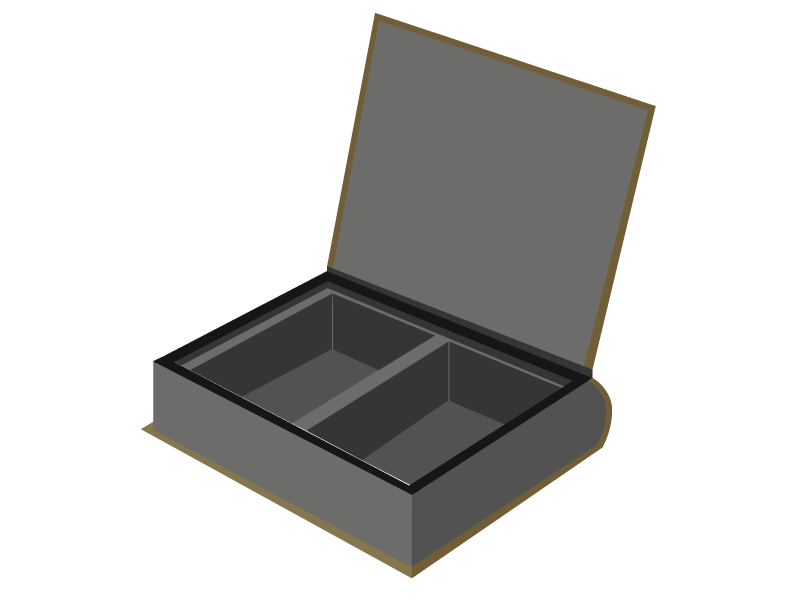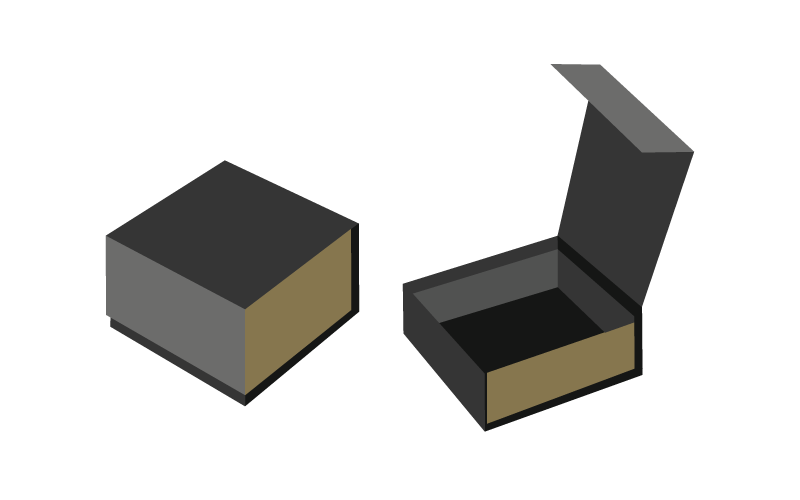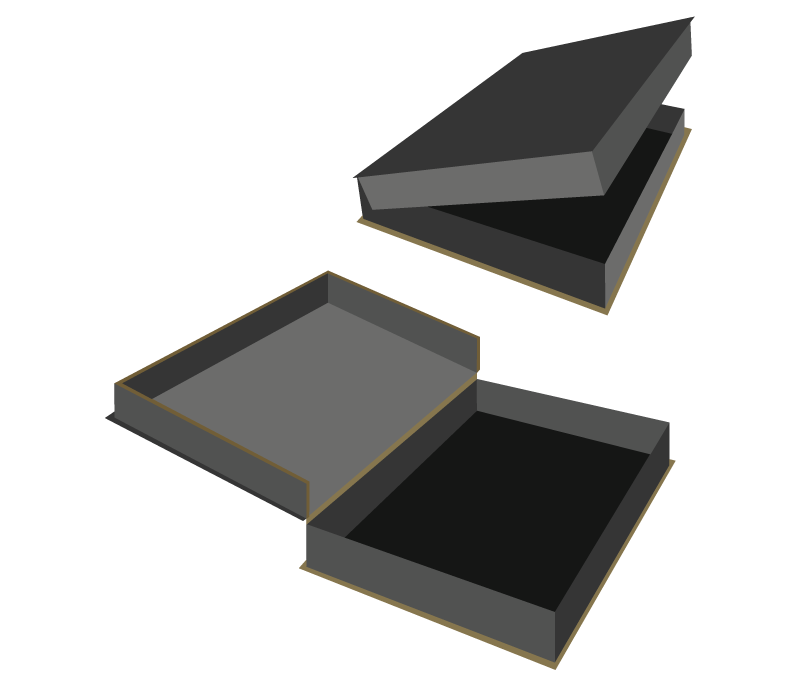 Clam-shell Box
This is also a hinged box, but with a Clam-shell style lid. This design allows for a contrasting colour finish and piques interest with a hinged opening. Like the book box, the clam shell is ideal for presenting luxury gift sets and upmarket spirits.
Get in touch
With vast experience in luxury and bespoke presentation packaging, we've yet to find a design or manufacturing question our experienced team can't answer. Contact us today to discuss your unique requirements further.