BESPOKE TUBE PACKAGING
Tubes are ideal for packaging all sorts of food and drink products.  Made from sturdy cardboard, they're ideal for protecting delicate items, from glass bottles to artisan biscuits.
Roll Top Shoulder Tube
Roll top shoulder tubes are made entirely from card and have telescopic shoulder.  This can be printed in a contrasting colour or pattern, and exposed for even greater visual impact.
This style is popular with the spirits market, but are also often used in the cosmetic and giftware industry.
These tubes can be fully wrapped for a bold look, or left in a kraft finish which is becoming hugely popular with companies looking to project an eco-conscious image.
They also make wonderful keepsakes, offering practical storage for all sorts of small items should the customer wish to repurpose their tube.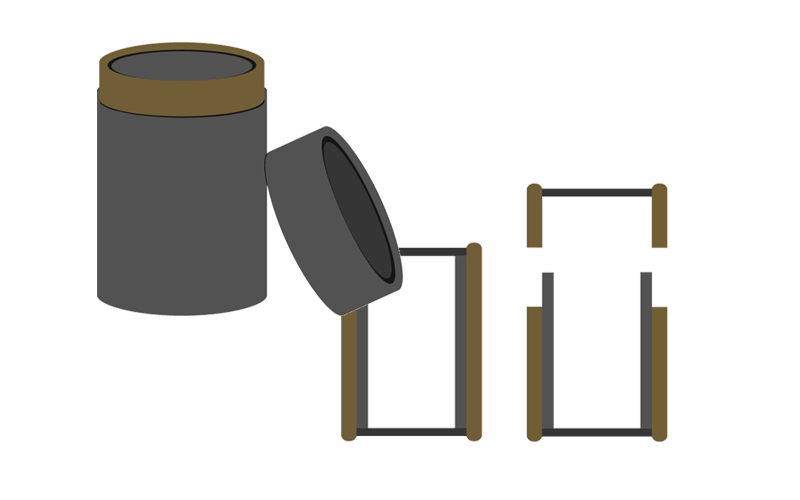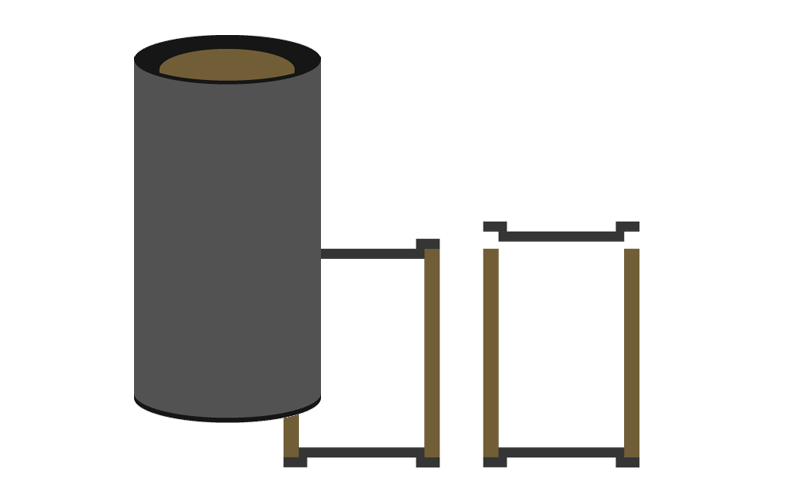 Metal Tin Lid & Base
These tubes are made from rigid cardboard, with a push in base and lid, usually made from metal.
These tubes are extremely popular with drinks and spirits manufacturers and offer a truly premium feel – the tube itself can be wrapped and full colour printed while the metal end caps can be either printed or embossed for a custom, luxury look.  For larger quantities, we can even match the tin lid to a specific Pantone colour.
Get in touch
With vast experience in luxury and bespoke presentation packaging, we've yet to find a design or manufacturing question our experienced team can't answer. Contact us today to discuss your unique requirements further.