Introduction
In terms of marketing and brand perception, packaging is almost as important as the product itself in the premium consumer goods market.
For businesses that sell premium goods, such as luxury spirits, fine foods, and cosmetics, premium product packaging not only helps goods stand out on the shelf and online, and provides protection in transit, but also facilitates a superior customer experience that increases sales and extends market share.
This guide is for any business owner or branding/marketing manager in the luxury goods sector who is considering packaging options for a new or existing product.
At Clyde Presentation Packaging, we produce luxury packaging to help our customers stand out from their competitors, strengthen their brand identity, and reinforce the premium nature and perception of luxury gifts, drinks, cosmetics, and other products – whether purchased as gifts or as personal items.

Why Invest In Premium Product Packaging
Consumers who purchase luxury consumable goods expect packaging that reflects the value and quality of their product – especially if the item is bought as a gift for a loved one, or for a special occasion.
Increases purchases for gifting, when compared to other products not in gift packaging.

Distinguishes your products from competitors on the shelf or on online outlets.

Reinforces brand messages.

Increases the premium feel and perception of your product.

Provides a positive consumer experience and increases customer opinion of your product and brand.

Increases repeat purchases, secondary spend, product recommendations, and brand loyalty.

Protects fragile goods in storage and transit – especially important for bottles and glassware delivered through e-commerce channels. The right packaging can avoid the expense and reputational risk of goods arriving broken.

10 Top Tips For Creating Luxury Packaging
1. Stay On Brand
Your luxury packaging is often the first point of contact your customers have with your brand, so retaining consistency throughout the design is crucially important. Colours, fonts, and aesthetics should be carefully selected to reflect the ethos and history of your product, as well as the style preferences of your target market.
Many brands become synonymous with their packaging. In the luxury jewellery sector, for example, Tiffany & Co is instantly recognisable by their trademark blue boxes, while in the whisky sector, Glenfiddich and Johnnie Walker are known by their distinctive packaging shape and style – characteristics which are actively sought out by consumers.
Innovation or tradition? It's important to adapt your brand over time to appeal to new market sectors and remain relevant. However, in trying to be innovative and creative, don't leave your loyal customer base disappointed as they see the brand they like and recognise change into something different. It is better to make targeted changes based on customer feedback while leaving core elements recognisably the same – e.g. colours or fonts.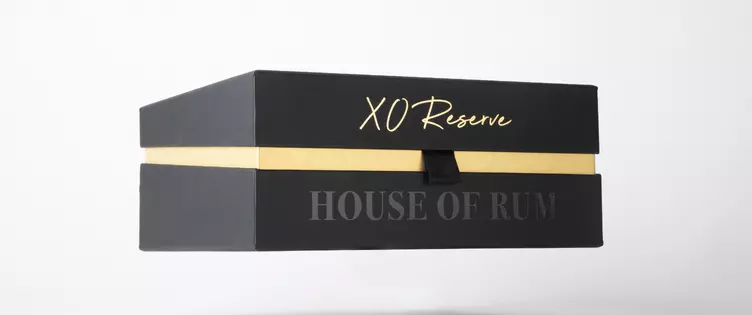 2. Become More Eco-Friendly/ Sustainable
Over 60% of respondents to a 2020 survey said they would be less willing to buy a product if the brand wasn't considered to be environmentally friendly. By selecting the right packaging styles and materials, you can showcase your sustainable commitments to your potential customers through your packaging.
Investing in personalised luxury packaging can increase your sustainability profile in several ways:
Luxury rigid boxes: Most of the rigid boxes we produce at Clyde are 100% recyclable and are made from FSC-approved materials as standard – as well as other recycled materials if specified, such as 100% recycled paper. We also offer sustainable insert alternatives such as die cut board, honeycomb board, and even mushroom inserts – all of which are 100% recyclable.
Folding box board packaging is made from layers of paper pulp to provide a sustainable packaging solution for luxury products. As long as no laminates are used, all our FBB boxes are fully recyclable. For materials, we use FSC-sourced raw materials and 100% recycled board , and even boards made from seaweed, such as Notpla Board. FBB boards are also supplied flat packed, taking up less space in transit and saving on emissions.
Personalised wooden boxes: Most wooden boxes can be recycled, subject to the finishing elements chosen. Personalised wooden boxes can also be reused as storage containers, display pieces, and even as secondary gift packaging. Reusability can be incorporated into brand messages when promoting items sold in luxury wooden boxes. At Clyde, most of our wood is sourced from sustainably managed forests within the EU, avoiding the need to import across large distances. Any remaining wood waste is used as biomass to fuel our modern furnace heating our wooden box production factory!


Raising your sustainability profile through your packaging choices.
Premium consumables producers operate in a market where being sustainable is hugely important, and it can play a critical part in the public opinion of your brand. We strongly recommend avoiding single-use plastics and designing your packaging to make it easy to reuse or recycle.
At Clyde, we've implemented a few additional initiatives to help our customers achieve their sustainability KPIs with their product packaging.

We are FSC, PEFC and ISO 14001 (Environmental Management) accredited.

As we only source and manufacture our products in the UK and Europe, this reduces the carbon footprint of your packaging when compared to Chinese production.

Our tubes (for bottles etc) are made from 100% board, meaning that you do not have to use a tin lid or base that may not be recyclable.

We can also offer advice on how to make your packaging more sustainable within your timescales and budget.

We offer a Carbon Offset Scheme, where in partnership with Forest Carbon, clients can pay to offset the carbon produced in the production and transport of their packaging.
3. Make Packaging That People Want To Keep And Reuse- Support The Circular Economy
With some thought, your luxury packaging and presentation boxes can become beautiful items that are often retained and reused by consumers for different purposes long after the product has been used. This sustains brand awareness and encourages loyalty, as well as encouraging the circular economy in which items are reused and repurposed rather than being thrown away. Unique reusable packaging can be an intriguing selling point for customers, and you can even include reuse suggestions on your packaging and website.
Spirits bottles can be reused for home-made drinks (e.g. sloe gin, cordials), olive oil, or cosmetics, or as a lamp/light.

Wooden boxes make attractive storage containers, gift boxes, indoor planters, and even bird boxes!

Tube containers are perfect for storing pencils, hair clips, and small household items.
4. Make The Most Of Your Budget

With so many options when selecting the styles, finishes and materials used for your luxury product packaging, it is important to ensure that you understand what your budget is from the outset.
Have a budget, and make this known

to your full team, designers, and packaging suppliers, so that the packaging style, materials and finishes can be specified accordingly. Different materials can be specified to suit your individual budget and requirements.

Discuss your project goals

in advance to ensure that all stakeholders are on the same page in terms of outcomes.

Formulate a series of relevant KPIs

to measure success, eg. number of product breakages, brand recognition (through social media shares etc), ROI etc.

Drawing on your goals,

decide what design features, security safeguards, and functions need to be included.

Encourage synergy between your teams so that no one is disappointed with the outcome.

Cross check

your agreed design features against the features most desired by your target buyer personas.

5. Be Mindful Of Materials
The materials you use have an intimate effect on the appearance and 'personality' of your product packaging, both aesthetically and functionally, and will also affect your budget and delivery timescales.
You will need both primary materials, such as wood, paper, and card, and secondary, or finishing materials – these include embossed covering papers, inserts etc. Your choices will strongly affect the perception of your packaging and the products they contain, as well as your sustainability profile.
All materials have structural limitations, so choose the appropriate material for the style of packaging you require (eg. rigid board, folding box board, wood etc).

When using wood, be aware that different types will have distinctive textures, colours, and grains. These characteristics should align with your brand identity and your consumers' perception of your product. For premium malt whiskies, for example, oak presentation packaging is popular, as this has associations with whisky barrels – and positive connotations of stability, endurance, and quality.

Be mindful of the sustainability implications of the materials you choose. We recommend sourcing local and sustainably sourced materials wherever possible.

Ensure that the materials you chose will protect your product during transit – if you provide your packaging provider with a sample of your product, they will also be able to advise on the best material to protect your product.

6. Make The Experience Multi-Sensual
It is the attention to care and details that transforms luxury packaging into a multi-sensual unboxing experience. Even within a constrained budget, it is worth assigning spend to high quality finishing details, as these raise the overall perceived value and reception of the packaging. Options may include:
Custom tissue or padding for box interiors.

Embossing, debossing, or engraving.

Foiling, including holographic foils.

Embossed paper or labels to add a textural element.

Metallic inks and papers.

Velvet, foam, or board inserts.

Mirror boards to make your print stand out.

Full surface texture varnish.

You can even include lighting or sound within your box!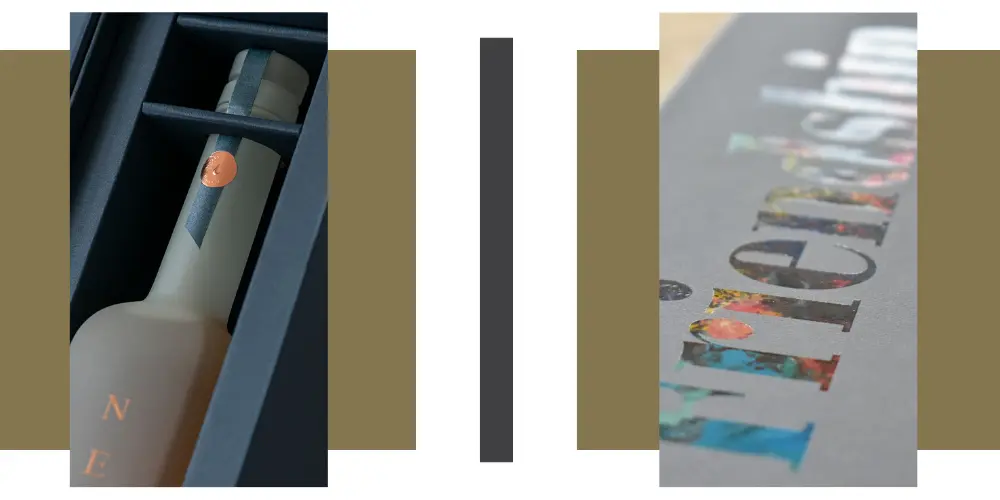 7. Less Is More
Avoid over specifying the job: prioritise your design features and functions into essentials, desirables, and optionals, and compare supplier quotes to see what can be included within your budget.
From a financial perspective, taking an understated, minimalist approach will help avoid overrunning your budget, but it also averts the risk of your packaging looking busy or cluttered – diluting your brand messages.
Strong, bold, minimal designs exude quality and confidence, and often stand out more on a busy shelf than a 'crowded' design.

Don't overload your packaging with information. Stick to the essential brand, compliance, and product information – anything else can be included within the packaging as a separate insert if required.

Choose an efficient and durable packaging design that avoids the need for 'over packaging'. This may increase product safety in some cases but also raises costs and may be viewed as wasteful by your customers.

Try a combination of a minimal exterior with maximalist details inside the packaging, such as full colour print

8.  Think Practically
Design choices are a core part of the unboxing experience, but even more essential is making sure that your packaging is fit for purpose. It is critical that your packaging is easy-to-use and safe to access. Unboxing videos on YouTube and Instagram are increasingly popular among consumers shopping for gifts for loved ones. A positive review on those platforms may influence their decision to buy your items, whereas a negative unboxing video may impact sales.
Your packaging must be strong enough to protect your products in transit. Packaging that arrives damaged or breaks as soon as a customer picks it up will leave a negative impression.

Your packaging must facilitate easy access to your product without creating excess waste (e.g. needless layers of plastic wrapping within a box).

Your packaging must be sized correctly, so your products fit inside, without leaving too much space that could cause the product to get damaged in transit – no one likes receiving a huge Amazon box with one small item inside!

9. Testing & Sampling
Thoroughly test your packaging design before full production, examining both the practical and design aspects of your product.
Request printed samples from your supplier to verify consistency and to compare colour matching and brand identity with other products in your range.

Make sure that your product images appear the same online as they do in real life.

Solicit the opinion of customer focus groups about all aspects of your packaging, including design, colour, and accessibility.

If you're happy with your solution, send workable prototypes to social media influencers who publish unboxing videos for customers in your sector.

Invest in transit testing before production to verify how your packaging performs under real-world conditions, so you can be confident that your products will arrive with your customers in the way you want them to. This additional step can help avoid costly mistakes and save you money in the long term, as well as reputational damage from broken products.

10.  Focus On Your Differentiators/ Stand Out From The Crowd!
The luxury drinks, cosmetics, and foodstuffs markets are crowded with great quality products. For your goods to stand out from your competitors – especially during competitive times of year, such as the lead up to Christmas – your packaging should focus on your brand differentiators to make it as unique as possible.
Take time to research the packaging used by your main direct competitors. What materials, colours, fonts, and design features do they use? What makes their product packaging popular, and what areas can be improved?

What features do your current customers want to see from your packaging, and what would encourage them to purchase more? You may wish to use your email marketing list to solicit opinions and feedback from loyal customers, maybe in return for an incentive such as a discount coupon or exclusive offer.

What are the core features of your brand that make your product unique? For instance, are you a family-owned distillery, an independent whisky bottler, or an importer of exclusive products? All these differentiators can be included into your design decisions and choice of materials.

Is your packaging carbon neutral, or what sustainable aspects can you include in your product marketing?
Making your packaging stand out from the crowd can be difficult. At Clyde Presentation Packaging, we work with companies to capture the essence of their brand proposition in their packaging, helping catch the eye of potential buyers and increasing their market share.

Bonus Tip Use A Creative, Supportive And Transparent Packaging Producer
With a proven track record of delivering high quality luxury product packaging for a variety of customers in the spirits and premium gift market, Clyde Presentation Packaging can help your business improve the practicality and sustainability of your packaging with the aim to delight your customers.
By working with Clyde Presentation Packaging, you will be guaranteed the following benefits:
Attention from a creative, transparent and supportive family run business, based in Glasgow.

The opportunity to sit down and discuss your project face to face, with people in your time zone.

All products produced in the UK & Europe – no outsourcing to China.

Support of your ideas and capabilities

Personalised solutions designed to increase sales and raise your brand authority.

An increase in the luxury feel and reputation of your products.
As a UK-based full-service packaging company with roots in the Scottish creative design sector and premium drinks industry, we offer a responsive service that encapsulates your brand identity and fulfils your project goals – on time and within budget.
We help companies connect with their target audiences in new and innovative ways through their packaging, and genuinely care about our clients' success.
Having worked with many of the UK's leading luxury drinks, food, and cosmetics retailers, our team provide excellent quality results on each project, combining attention to detail with an eye for sustainability and cost effectiveness.
We are open, honest, and communicative from your initial enquiry, right through to delivery and after, and we can accommodate tight production schedules and guarantee delivery in time to fulfil product launches, marketing campaigns, and seasonal sales.
Next Steps
To speak with one of our expert packaging designers about your requirements, or to tell us about your product, please get in touch today.