Premium Christmas Gifting Solutions
With Christmas 2022 now just around the corner we'd like to revisit a seasonal packaging project we undertook last year for Eden Mill – a craft gin and whisky distillery based in St Andrews, Scotland.
The Need
In the run-up to the 2021 festive season – one of the Eden Mill's busiest times of year – the customer wanted to procure attractive, high-quality presentation packaging for their 12 Gins of Christmas range of gins and bottle & glass gift sets.
Previously, the company had sourced their boxes and packaging from China, but in the face of unreliable deliveries and long lead time since the pandemic, they were keen to move production away from China to a UK or European supplier.
Ideally, Eden Mill wanted to work with a local business who could sit down with them and discuss their requirements in person, would communicate well and within their time zone, and be relied upon to provide a quality product at a competitive price.
A fast lead time was essential for the goods to arrive in time for the anticipated influx of Christmas sales.
Quality was also paramount, as the packaging would need to ensure that fragile bottles and glasses could be dispatched to consumers by post without breaking in transit. They had had several issues with their previous packaging supplier in which the glasses within the gift sets arrived broken, costing the company time, money, and reputation to resolve.
Project Goals
The project goals we discussed with Eden Mill were, therefore:
To provide a new quality rigid box that reflected the Eden Mill brand
Guaranteed delivery within a short lead time
To provide adequate protection for bottles and glasses in transit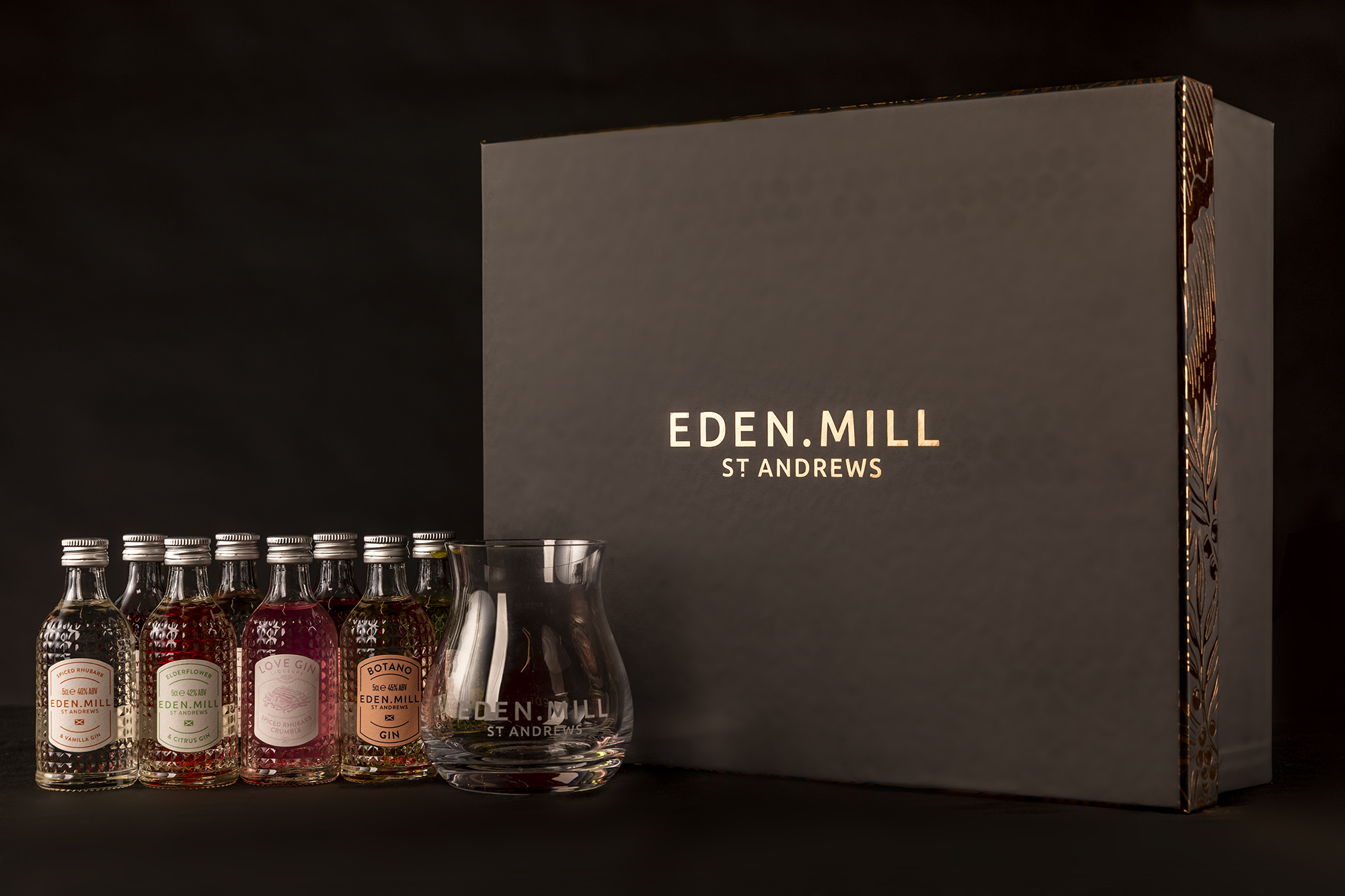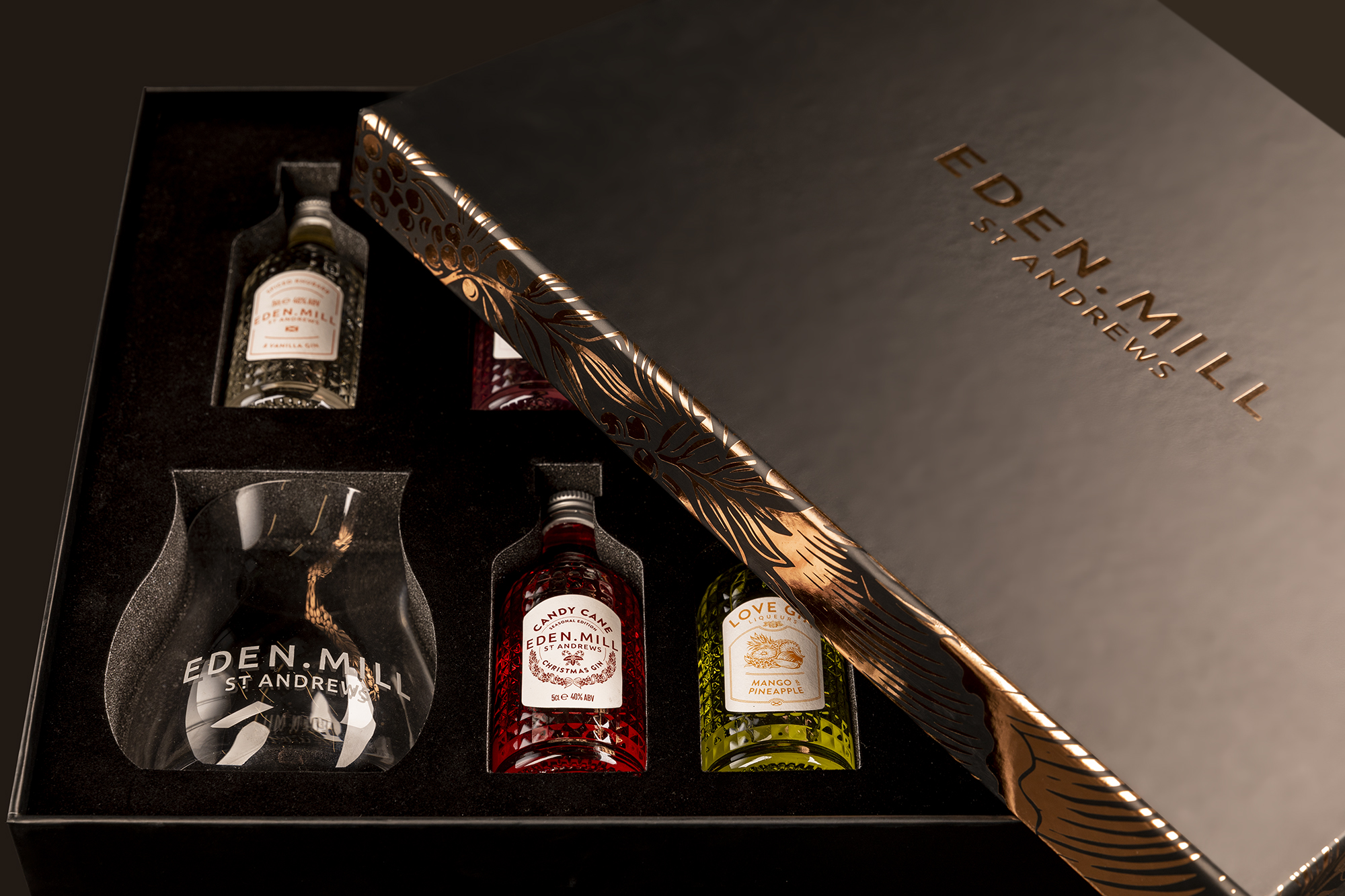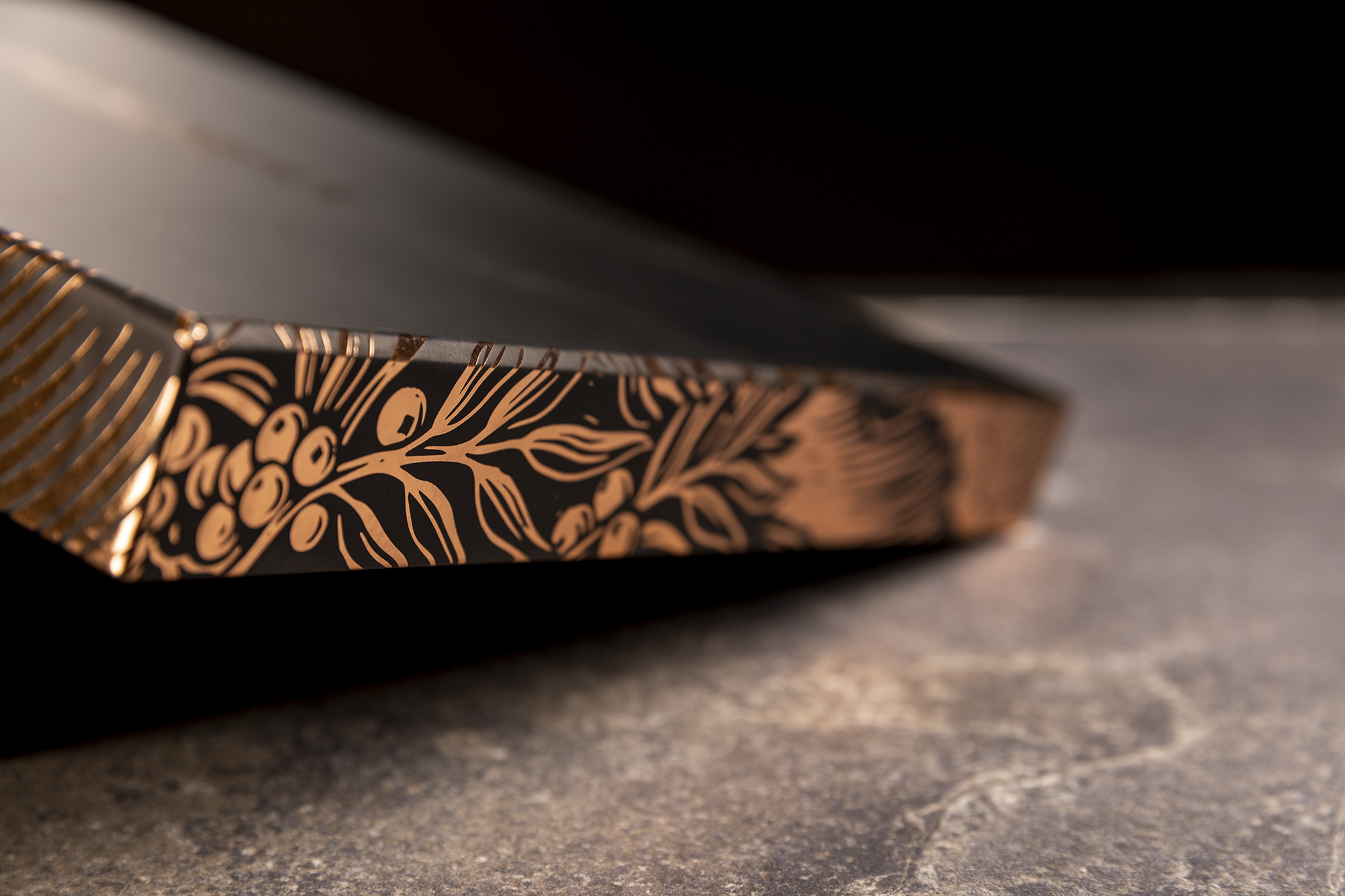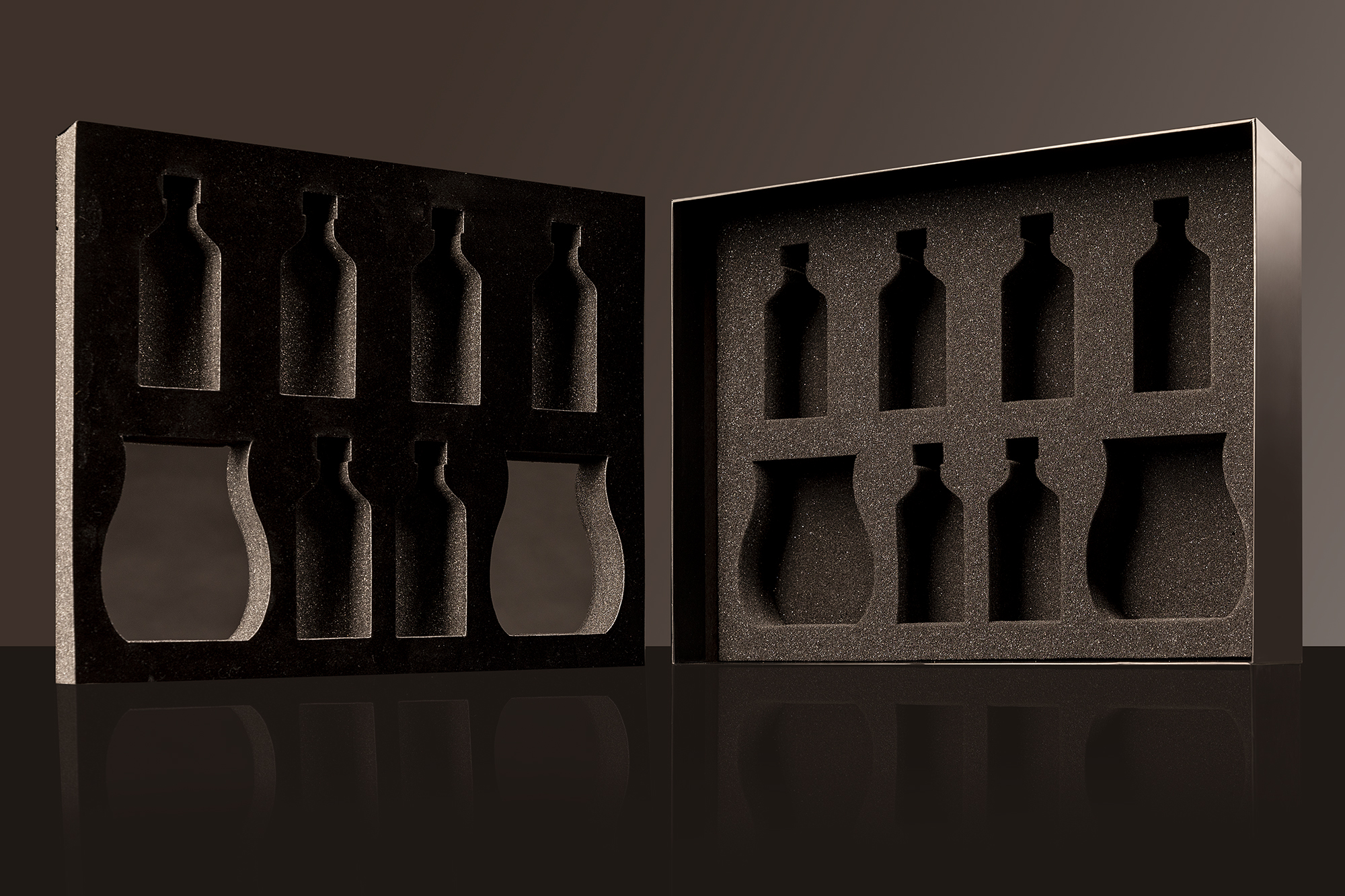 How We Helped
Our luxury rigid boxes proved to be an excellent fit for Eden Mill's requirements, offering a combination of strength and elegance, and we specified a thicker weight of bard then had been used previously, to give the box increased strength.  We also worked with the client to ensure that the lovely custom copper foil they required could be accommodated, and give a prestigious finish.
Our Glasgow office provided a convenient local base for collaborative meetings to agree quality criteria and specifications, with clear two-way communication facilitated by us being a local supplier.
While Eden Mill did not request this, we provided printed samples of the boxes for quality assurance, allowing their team to sign off their specifications and proceed with the project with confidence.
To accommodate the customer's short turnaround requirements, we were able to rearrange our production schedule to enable quick project approval and delivery, meaning we could offer a significantly shorter lead time than their previous supplier, and ensuring that the boxes were ready in time for Christmas sales.
Extra security was provided by creating custom foam inserts to protect the bottles and glassware, while preserving the aesthetic appearance of the presentation boxes and the items they contained.
Outcomes
Eden Mill were delighted with their Christmas gift boxes, and we were happy to receive positive feedback on the appearance and reliability of the products. There was an equally positive reception on the doorstep (and under the Christmas tree) – Eden Mill's customers were reportedly delighted with the quality of their presentation boxes!
Most importantly, there were no issues with damage in transit over the 2021 festive season – helping our customer secure better returns and minimise wastage during their seasonal campaign. Our on-time delivery meant that Eden Mill could meet their customer demands and fulfil Christmas delivery requirements without any returns due to breakages.
Find Out How We Can Help Your Business
The team at Eden Mill were a pleasure to work with and we look forward to helping them again in subsequent seasonal campaigns. Thank you!
If you'd like to find out more about our luxury rigid boxes and how they could help your business overcome delivery and quality issues for seasonal gift products, please call our packaging design team on 01414451199.