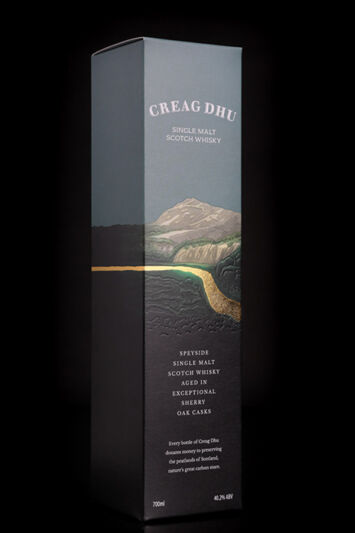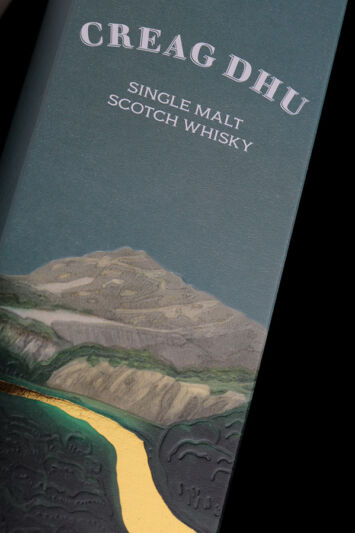 Thinking outside the box
The brief
Located in the heart of the Cairngorms National Park in the Scottish Highlands, Strathmashie Distillery is the home of the famous Daffy's Gin, an award-winning spirit designed to be enjoyed neat over ice, like a fine malt whisky. For the launch of the distillery's first actual whisky, Creag Dhu, the bar had already been set high, so it was vital from a marketing perspective that the packaging was on point.
The challenge
Creag Dhu approached Clyde for help to create a presentation box based on a complex printed design with several print finishes including foiling and blind debossing. As well as a fairly complex brief, we had to turn this job around quickly to meet the client's requirements for launch. Game on!
The solution
We produced a stunning pack designed to reflect the stunning setting of the Strathmashie Distillery which is located at the foot of Creag Dhu mountain, after which the whisky is named. We did this by producing a box that was slightly taller than the bottle, to lend added shelf presence and provide space for design detailing. The height of the box required the use of an internal neck hold which upon opening, further enhances the premium look and feel of the product.
In terms of the pack's exterior, we literally thought 'outside the box'. We turned the boxboard inside out to give a slightly textured feel to the outside of the pack, enhancing the sensory experience for the customer. We then proceeded to test the blind deboss process to make sure it would come out as the customer expected before proceeding to print, foil and deboss the cartons. We managed to get the packaging delivered to the bottling plant ahead of the predicted time frame, enabling the team at Creag Dhu to advance their schedule.
The outcome
We've had some excellent feedback from the client about the pack, which can now be found at prestigious retailers such as Harvey Nichols. They said: "The pack produced is stunning. Thank you so much. Clyde provided a great service which is very much appreciated."