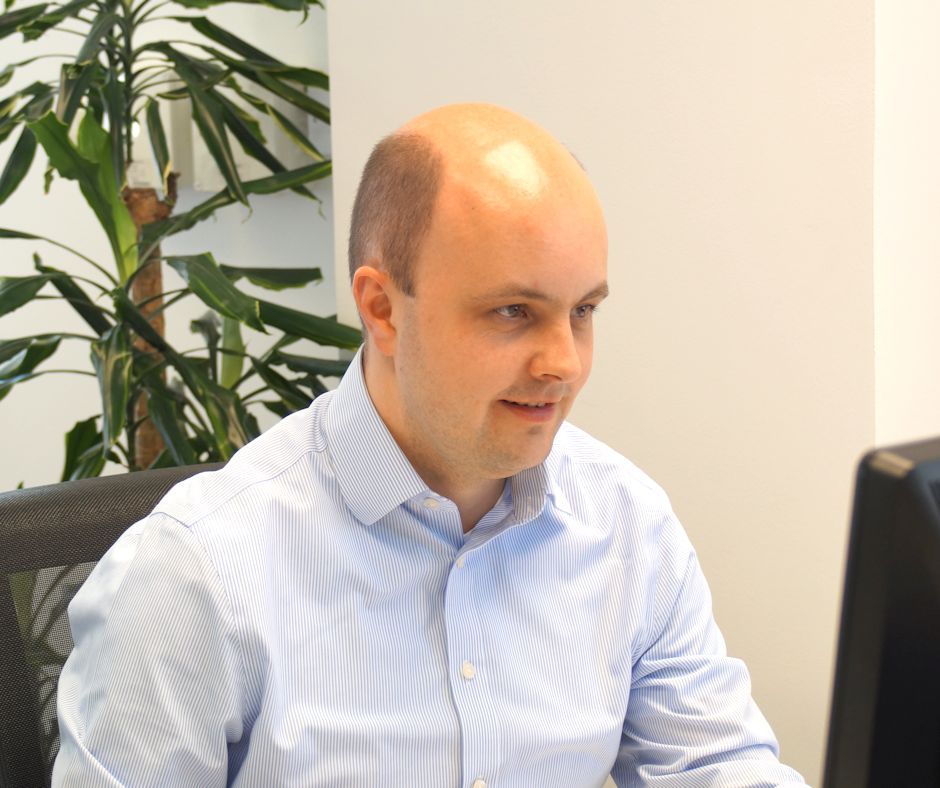 It takes all sorts to make a successful team in business. Some people are recruited into an established firm and bringing new, outside expertise to the table. Other people form the bedrock of an organization from the start. Still other people begin their journey in one way, but evolve throughout their time with a business, discovering new strengths and interests as they go. Can you guess which category our latest 'Meet the Team' guinea pig falls into?
Meet the Team: Ben Steven
Business Development manager Ben Steven has been with Clyde for 20 years and in that time he's worn quite a few hats. As a result, he knows our business inside out and is ideally placed to guide customers through their Clyde journey offering genuine experience and insight at every turn. We caught up with Ben to find out a little bit more about his time at Clyde…
Hi Ben! Tell us a little bit about how you arrived in your current role…
Hello! Well I've been with Clyde for 20 years and before this I went to school and college – so really all of my professional learning has happened within the business. I have worked my way through many departments in the business originally starting in the office in customer service, I then spent around two years in the warehouse and dispatch and also out on the road doing deliveries. After this I was in a purchasing role and operations then moved into sales and business development, which is what my main role is now.
So you've really done a bit of everything! What's your favourite thing about your current role?
I would say it's working with brands to help grow their sales, and being involved in a bespoke boxes for products that are not yet launched in the market. It's really satisfying to see a product go from concept right through to being on the shelf. I also love hearing stories from business owners on the journey of their company – every business is different and there's always something new to learn.
What about away from work – how do you relax?
I'm a social creature – I enjoy fine dining and socializing with others, but for me nothing beats cooking on the BBQ – that has got to be the most relaxing and rewarding job! I'm born and bred in Glasgow so nothing beats a good bit of humour, you wouldn't get through life without it! Come to think of it, a sense of humour is essential for somebody who often finds himself BBQing in the pouring rain – that's the only thing I'd change about my life. Put me in a climate where you get hot summers and proper cold winters and I'd never complain again!