Next time you go to buy a bottle of your favourite spirits, take a closer look at the ways brands endeavour to draw you in. On a crowded shelf, where new brands vie for attention amongst market stalwarts, the ability to catch a customer's eye is key – and of course, packaging is the first thing they see.
Evolving technology brings with it a whole host of ways to transform the once humble cardboard box into something else entirely – a glittering, glimmering, tactile and sometimes even interactive receptacle for our favourite products.
Of course the benefits don't need to be explained; beautiful packaging speaks to every consumer's inner magpie, driving brand loyalty and impulse buying alike. Investing in luxury packaging sends a powerful message to the customer that the product within is special, superior and worth the extra effort.
So what are the options for taking your printed packaging to the next level? We've pulled together a brief guide to some of the most popular print effects…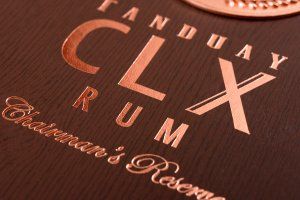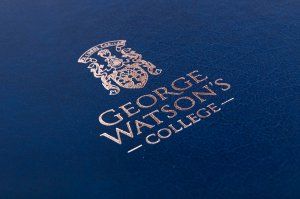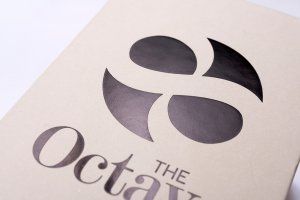 Foil blocking
Once reserved exclusively for expensive book covers, foil blocking brings a truly decadent feel to your branded packaging, with high-shine metallic accents that never fade. Also sometimes called hot foiling, this technique uses very thin sheets of pre-glued metallic or pigment foil and a customized metal die. The die is heated on the press and used to permanently adhere the foil to the card or paper stock. Foil blocking can be combined with other techniques such as embossing or debossing for added impact.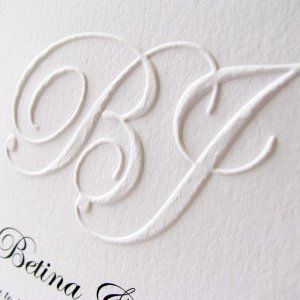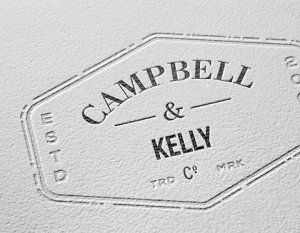 Embossing/Debossing
These classic techniques bring any design to life in three dimensions for a richly tactile experience. Embossing creates a raised effect using custom 'male and female' dies to effectively mould the substrate and is often used with inks or foils to produce an eye-catching result. Debossing presses your design into the substrate using a similar process to foil blocking, usually without the application of print or foil. Both techniques add incredible depth to your packaging for a deluxe feel that is irresistible to the consumer!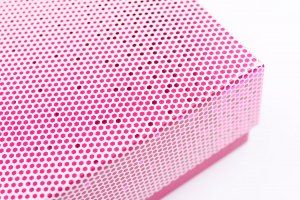 Lamination
In a busy retail environment, packaging doesn't just need to look good – it must be robust as well. Lamination ticks both boxes simultaneously by protecting the surface of your packaging from scuffs and fading while also bringing glorious intensity of colour and a wonderfully tactile finish. Lamination involves the application of a thermal film to the surface of the paper or board, and is available in gloss, satin or matt finishes. Velvet touch lamination takes 'touchy feely' to a whole new level and can even be combined with foil blocking to create astoundingly beautiful packaging that really leaps off the shelf.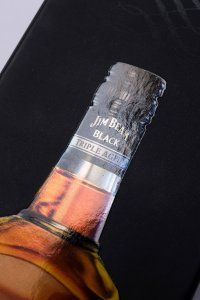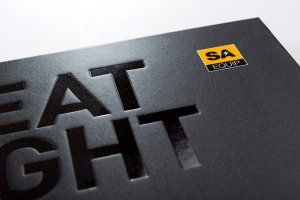 Spot UV Varnish
Spot UV is the targeted application of a varnish which is then cured with UV light to a high-shine finish. The beauty of Spot UV lies in its contrast with the underlying card or paper stock, which brings incredible vibrancy to the highlighted areas – usually a logo or message. Spot UV can also bring an ethereal quality to your packaging as the varnished elements catch the light, which can have a powerful effect in brightly-lit retail settings.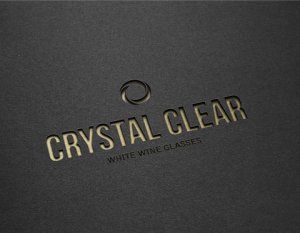 Die/laser cutting
Sometimes, design impact is created not by adding but by taking away – and with die and laser cutting, that's exactly what we do to create intricate and intriguing packaging. Die cutting allows you to cut almost any shape from card using custom made precision cutting forms, which are ideal for box sleeves or interesting product reveals. For even more intricate shapes, laser cutting gives incredible versatility allowing us to bring your unique vision to life!
So those are the techniques of the moment – but where to start? Creating your bespoke packaging from scratch can seem like a daunting task, especially if you're not sure what you want (or even what you need). That's where Clyde comes in! Our team of talented designers has all the expertise you need to guide you through the design process, with advice on the right blend of finishing techniques to set your brand apart from the crowd. Get in touch today to discuss your next project!