Sustainability is the topic on everyone's lips these days. With the recent global IPCC report painting a grim picture of our future should we fail to curb carbon emissions, and with the COP26 summit happening right on our doorstep in Glasgow, there's growing urgency around climate change.
Businesses and consumers alike are realising that the time for lip service and empty gestures has long passed – it's time for real action, and doing whatever we can to reduce our impact on the environment.
For many companies, switching to sustainable packaging is a 'quick win' on sustainability. There are plenty of lower-carbon alternatives available, and there's no need to compromise on quality or aesthetics. Here are four ways Clyde can help you make your packaging more eco-friendly:
1. We source local
Transportation of packaging from the Far East contributes to the vast carbon footprint of global freight shipping. A single shipment of rigid boxes(roughly one container) shipped from China to the UK generates over 611kg of carbon emissions. With production facilities in Europe, Clyde can help you to reduce this dramatically – the equivalent shipment coming from our European factory to the UK generates just over 215kgs of carbon emissions. Add to this the fact that the costs of shipping from China are growing exponentially, and it's a no brainer!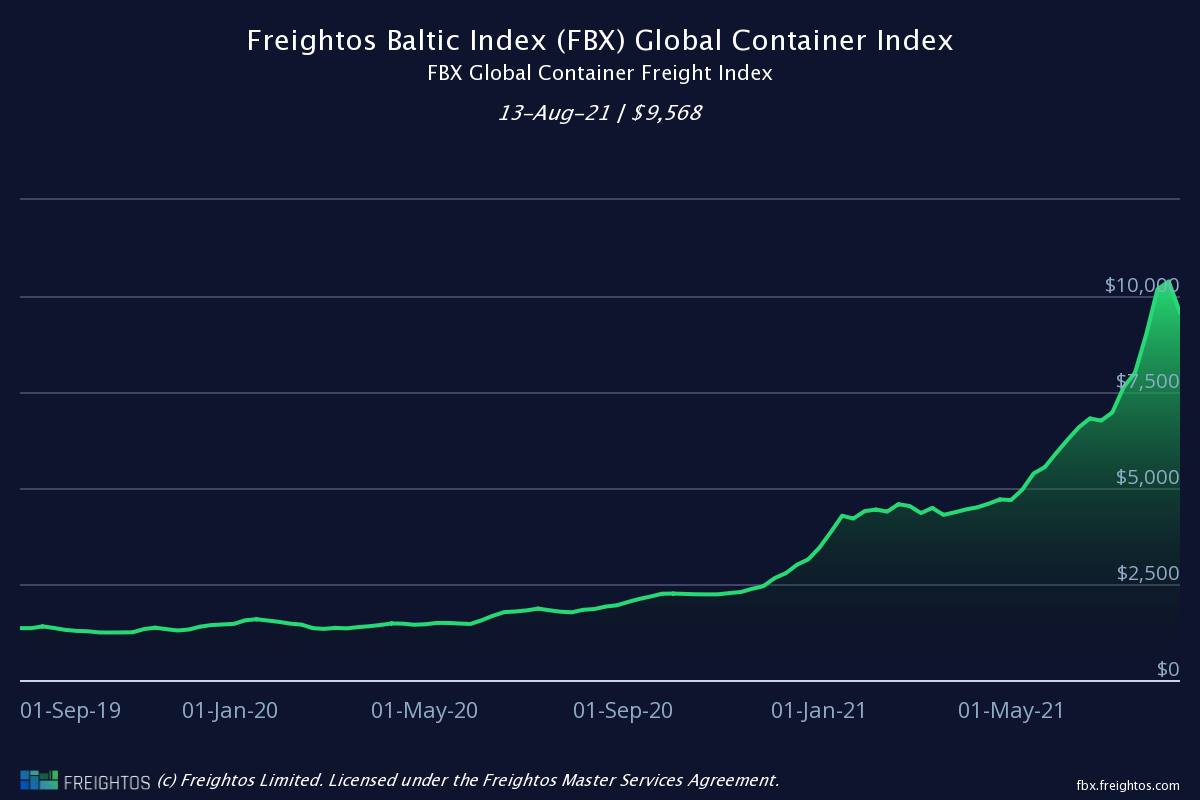 2. Recycling power
Manufacturing new or virgin board uses roughly twice as much energy as recycling post-consumer cardboard.  Recycling cardboard produces 23 times LESS greenhouse gases then sending that cardboard to decompose in landfill, and 5 times less than incinerating it.
All of our boards are 100% recyclable from 100% FSC certified or 100% recycled post-consumer sources, which can help to make your business and products more sustainable.  Ask for an option on 100% recycled Wibalin paper for a fully recycled and recyclable box.
3. Zero Contaminants
Luxury boxes are commonly supplied with extras such as plastic inserts, magnetic closures and plastic windows.  But the addition of these materials to a board box can make it more complicated or even impossible to recycle, unless the customer separates the various elements before disposal.
If you want to ensure the recyclability of your packaging, we've worked to develop innovative solutions that allow you to retain that luxury look and feel without adding anything extra.  We can create box inserts from rigid board, folding boxboard or corrugated board – these are designed to hold your bottle securely so it can't move around, as well as being fully recyclable.  We've also developed some innovative alternatives to magnetic closures, including some stunning box sleeve options, and instead of plastic windows, we've developed clever ways to create die cut apertures with fully finished edges, eliminating the need to use acetate.
4. Let's offset
It's impossible to reduce the carbon footprint of any 'new' packaging to zero, so after you've taken advantage of our lower-carbon options, you can offset what's left thanks to our partnership with Forest Carbon.  This initiative helps us to calculate the carbon footprint of everything we produce and then offset this by purchasing carbon credits from tree planting, peatland restoration and other carbon-sequestering projects.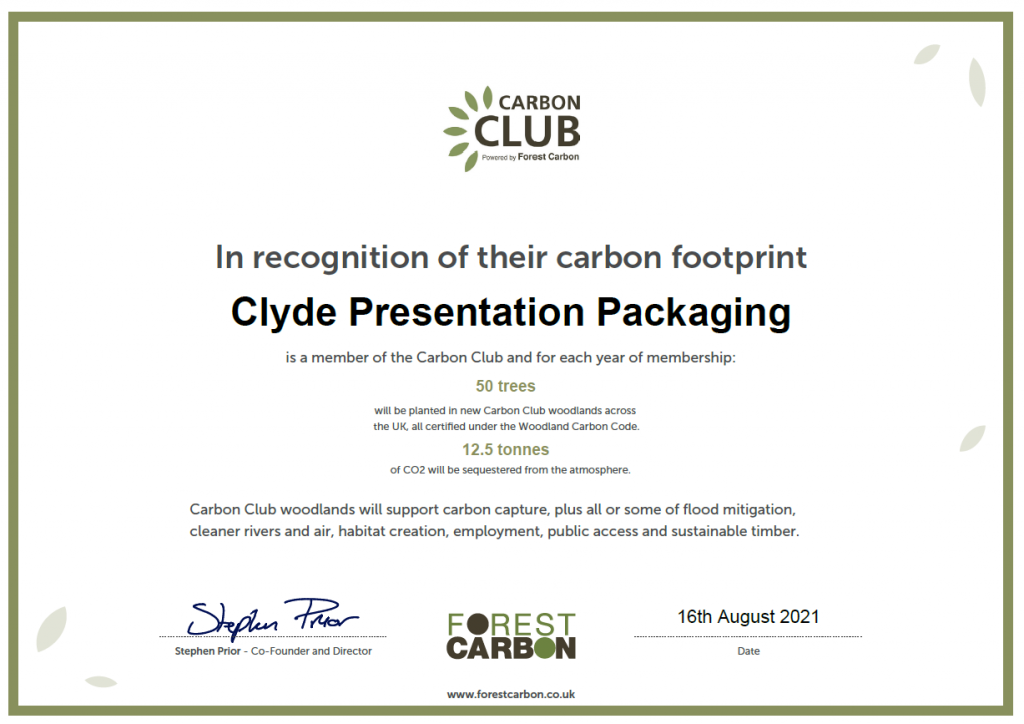 To find out more about Clyde's commitments on sustainability, or to discuss your next packaging project, get in touch!