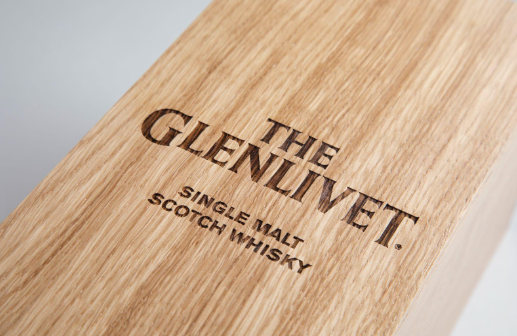 Nothing says luxury like a beautiful tactile wooden box, but there are a host of other benefits for brands besides the attractive appearance. From sustainability to resistance, this archetypal packaging solution is as relevant today for premium drinks retailers as it has always been. Here are a few of the unbeatable perks of wooden box packaging. 

1) 100% Natural
Sustainability is a crucial consideration in packaging design, and natural wooden packaging can help in the fight to protect the environment. By using wood, the lifecycle of the tree is extended, ensuring that carbon is stored safely. We only work with responsible manufacturers, and we can offer clients the options of planting a new tree for every box made, helping to continue a healthy product lifecycle.
2) Reuse, Reuse, Reuse…
When it comes to sustainable materials, wood is unparalleled for its longevity. Offering a second life as a variety of storage options, wooden box packaging is rarely thrown away. Materials used for previous packaging can be stored and considered for future ideas without the need to change much of the features already present. 
3) Natural Strength
Due to its bio-organic strength and weight tolerance, wood has long been the favoured packaging for valuable wines and spirits, as well as hamper boxes, cheeses, and premium gift sets. If bottles need to withstand oceanic journeys, road or freight transport, few materials will guarantee the same level of safety as wood. For producers and retailers, this reduces the risk of product loss and returns, for which damaged packaging is responsible for around 25%.
4) Show Customers You Care
Consumer engagement begins with the packaging. As a powerful brand communication vehicle, the box is the start of the consumer experience, and so your choice of material speaks volumes about your business. Wood conveys quality, care, and thoughtfulness, infused with classic elegance and time-worn confidence. For drinks companies who want to send their customers a distinct, immediately recognisable statement, wooden presentation boxes are an astute investment.   
5) Nothing Goes To Waste
Unlike many packaging materials, any excess waste used in the manufacturing of wooden display boxes can be used to reduce the carbon footprint of the supplier. At Clyde Presentation Packaging, we use our wood shavings and sawdust as biomass to heat our office and factories, helping our team stay warm in an eco-friendly manner. 
Did You Know…
Presentation boxes can be made from any type of wood, offering a rich choice of colours, textures, and tones. Tactile alder, lively birch, quiet ash, smooth beech, rich cedar, and solemn oak are among the most popular. Different woods have different personalities, and even scents, which can complement varying spirits, perfumes, cosmetics, games, and menus. Wooden boxes can be engraved using digital laser technology, and a variety of finishes can also be applied. Boxes can also be lined or cushioned with a choice of sustainable materials for the ultimate finish.
Find Out More
Wooden presentation boxes are a firm favourite at Clyde Presentation Packaging, and not only because making them helps us reduce our carbon footprint. If you want to explore how the gloriously tactile and sustainable wooden experience can enhance your product, then do get in touch with a member of our team today!