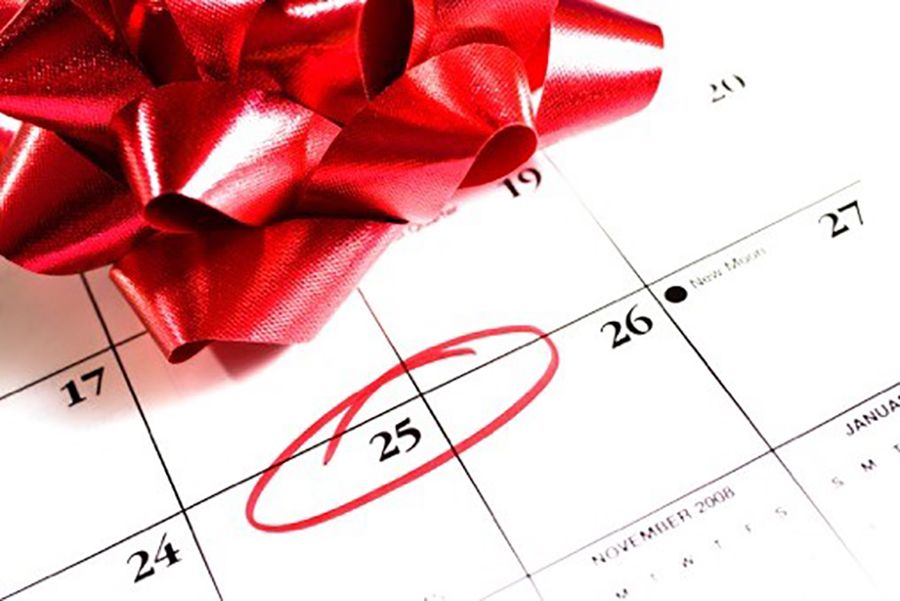 We've been enjoying a little bit of Indian summer here in the UK just lately, but with an unmistakable nip in the morning air, there's no denying that the season is about to change – and as Autumn arrives, the packaging world's focus turns sharply to the looming festive period!
You might find it hard to think about Christmas when the sun is still shining outside, but believe it or not, we're already busy working on festive orders for a significant number of clients wanting to stay ahead of the curve.  With shoppers keen to spread the cost of Christmas, gift shopping is often in full swing by the start of November, so it pays to have packaging that's on point – and on shelf – in plenty of time.  Here's a look at some key packaging trends we thing will feature under the trendiest trees this year…
Advent calendars
From tiny candles to a chocolate countdown for kids, the tradition of the Advent calendar can be traced right back to the 19th century.  In more recent times, however, it's the adults getting in on the act with growing demand for deluxe advent calendars offering a 'gift per day' in the run up to Christmas.
From luxury cosmetics to alcoholic miniatures, this trend looks set to run and run and is an incredible way for brands to showcase their product range, allowing customers to experiment with sample sizes in order to drive future sales.  Construction of advent calendars is relatively straightforward – usually a segmented, folding boxboard box with a cardstock lid or sleeve that has perforated apertures to open one at a time.  Super-premium versions with individual drawers can also be created and make a wonderful keepsake that can be repurposed to store jewellery or other small items.  With deluxe printing and finishing techniques, the result is a visually striking piece of branding that will command the spotlight in the user's home throughout December and potentially beyond!
Eco packaging
With environmental awareness at an all-time high, Christmas 2019 is likely to be the greenest yet as consumers increasingly choose brands demonstrating an eco conscience.  Packaging is a really powerful way to show your customer that you care about the planet, and there are lots of creative options out there to help you do it.  Kraft boxes are an obvious place to begin – they're recycled and recyclable, they're affordable, versatile and they look fantastic when combined with luxury print and finishing techniques, particularly tactile effects and foil embossing.  This market is constantly evolving, however – beer giants like Carlsberg and Corona have been making a statement by replacing their plastic multipack yokes with biodegradable options, while in 2019 champagne giant Veuve Cliquot created a striking biodegradable pack made from potato starch!
Tubes
Once upon a time, the tube-style box was a real hallmark of the festive season, being reserved almost exclusively for Christmas gift packs.  In recent years, the once ubiquitous tube had fallen out of favour, with manufacturers favouring contemporary rectangular box styles. But in fashion, what goes around comes around – and it looks as if the tube is about to experience a bit of a renaissance!  Whether consumers have simply had their fill of classic rectangular and square boxes, or they're craving a bit of nostalgia from a simpler time, many leading drinks, cosmetics and homeware brands are rediscovering the joys of the cylinder box.  Tubes can be made from virgin and recycled board or even tin, and may have classic telescopic lids, flush shoulder-style lids, or even plug-style lids inserted into the tube itself.  They look incredible combined with clever design tricks such as an exposed shoulder in a bright colour, or luxurious touches like ribbon pull tabs.
Christmas packaging orders are already in full swing here at Clyde and we've got a pretty full schedule for 2019, but if you'd like to discuss your plans for Christmas 2020, or any other occasion in between, we would love to hear from you!