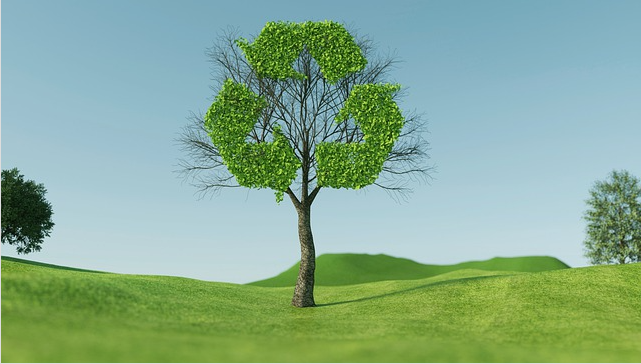 Sustainable packaging is transforming the way companies and consumers interact with high-end products. Driven by social, cultural, and political trends, the demand for planet friendly solutions is growing among luxury drinks retailers, and at Clyde Presentation Packaging, we're 100% behind the change. Today, we offer some pointers on how to capture the momentum of this shift to sustainability to enhance your brand, connect with your audiences, and drive sales.

A Story Of Growing Importance
Plastic packaging is popular for many reasons. It is lightweight, hygienic, and cheap to manufacture, which has made it the go-to option for many whisky and spirits brands. However, plastic-based packaging has become a major contributor to oceanic pollution. Choking wildlife, becoming entrenched in the food chain, and altering sensitive marine chemistry, the 381 million tonnes of non-sustainable packaging that enters the sea every year has been described by the World Health Organisation (WHO) as a global crisis. As a result, the UK government has introduced a controversial plastic packaging tax, with wide-ranging implications for independent drinks merchants, breweries, and distilleries. 
Surprisingly Luxurious Options
Thankfully, there are many sustainable packaging options available to suit high-end drinks markets. One of the most popular is cardboard, which has undergone many innovations in recent years. When the word 'cardboard' is mentioned, the image that often springs to mind is a brown, slightly scruffy box. However, sustainable rigid boxes, made from greyboard rather than corrugated or fluted board, can be finished to exceptional quality, offering a choice of luxurious textures, tones, colours, and rigidities for presentation and gift packaging for spirits bottles. An ideal touch-point with consumers, sustainable rigid boxes are fully customisable, and can send powerful and authentic brand messages. 
A Presentation Box Of Advantages
The idea of pragmatic advantages from sustainable packaging is nothing new. Spurred on by consumer preference, drinks brands that place ethics and sustainability at their core have seen impressive results. Even the big retail and distribution brands are making the move, demonstrating that it's a business model that works. Studies show that 67% of consumers increasingly demand sustainable packaging, and 54% will go elsewhere if their requirements are not met. As such, companies have a powerful incentive to keep up with the trend and can look forward to benefits such as customer loyalty, enhanced brand image, and perceived brand value.
A Smart Solution
At Clyde, we have developed a four-step method to help organisations reach their sustainable packaging goals. Firstly, we make high-quality sustainable rigid presentation boxes that are fully recyclable. Customisable, and available in luxurious finishes, our boxes ensure that the cardboard performs to exceptional standards, in supermarkets, high street shops, and ecommerce transactions. Secondly, we offer board inserts rather than plastic or foam, keeping customers happy and products safe while helping to avoid the plastic packaging tax. We also offer 100% recycled covering papers, which demonstrate excellent quality, colour, and durability. Finally, we also run a carbon offset scheme, which tidies up any emissions required in the manufacture and transport of the packaging. Combined, this four-step strategy enables brands to proudly display a zero-carbon stamp on their presentation boxes. 
What are FSC and PEFC?
Being an FSC and PEFC accredited firm means we only source raw materials from sources that meet the highest standards of environmental and social responsibility. For example, forests where three to four trees are planted for every tree cut down. 
What Next?
Clyde Presentation Packaging fully supports the move towards sustainable packaging, and we want to ensure that companies can benefit from the change. For more information about your bespoke sustainability requirements, please get in touch today.     

Image source: Pixabay