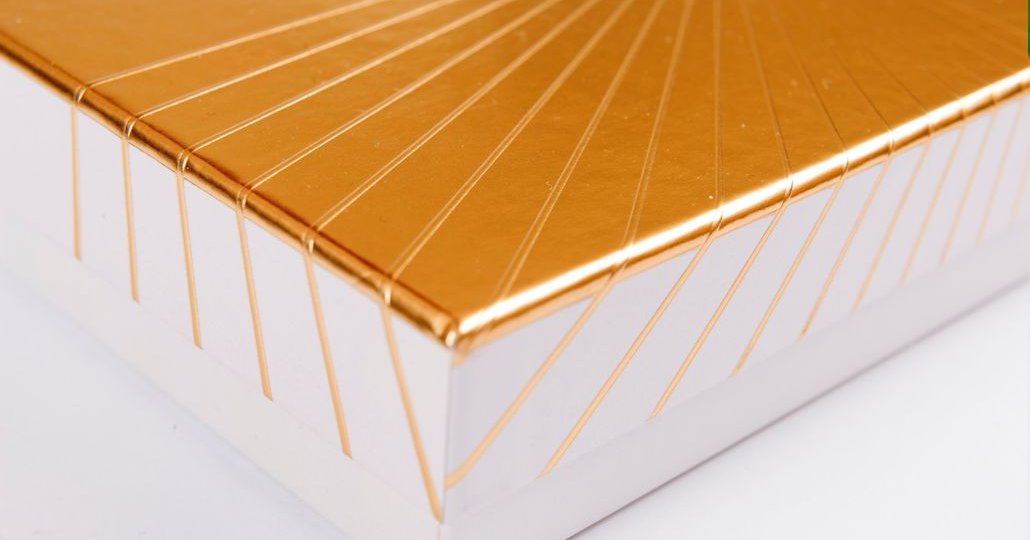 If you've ever bought a limited edition bottle of whisky, an iPhone or even a box of luxury truffles, then you've experienced the luxury of rigid box packaging.
Usually associated with high end products, rigid boxes are made from plain grey board, die cut and folded to the customer's specification and then wrapped in luxury paper for a truly deluxe look and feel.
A key feature of rigid boxes is their strength; they're robust enough to stay looking good in a busy retail environment, and have the longevity to be used and reused by the consumer.
While they're rigid in a literal sense, these boxes are actually surprisingly flexible in terms of finish, offering brands a huge amount of scope for customization to grab their customer's attention and create a lasting impression.
Rigid boxes come in many different shapes and sizes, with almost limitless possibilities for wrap, printing, embossing, debossing, foil, magnetic or ribbon closures and much more.  From standard rectangular and square boxes to tubes, cubes and even custom shapes, rigid boxes boast excellent versatility for a wide range of products.  When it comes to identifying the main types, we describe them according to the way the lid and the body of the box come together.  Here's a look at some of the most common rigid box styles and their potential applications:
Classic Shoe-style Box
Perhaps most commonly associated with deluxe shoe brands, this classic rigid box style is actually extremely versatile and available in many sizes. The classic show-style box has a deep tray with a shallow lid that telescopes snugly over the rim for a secure fit.  These boxes have excellent compression strength making them suitable for stacking, and ideal for protecting crushable items or as a presentation box for luxury gifts such as candles, glassware or spirits.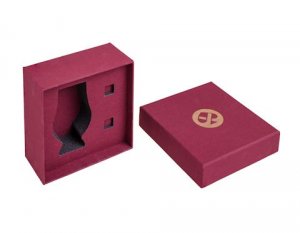 Shoulder Box
Shoulder boxes have a base and lid of the same size, with a slightly smaller tray (called the 'neck') glued inside the base to form a 'shoulder' the exact size of the lid.  This system gives a completely flush join between base and lid.  It's an ideal choice for designs where graphics or typography need to wrap seamlessly around the box.  Sometimes a taller neck tray is used to prevent the base and lid from meeting – this is called an 'exposed shoulder' and offers an opportunity for a flash of colour or printed graphics to be seen, for added visual interest and supreme ease of opening.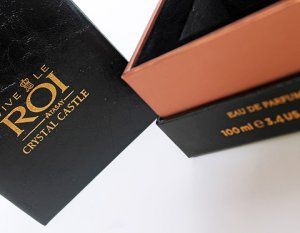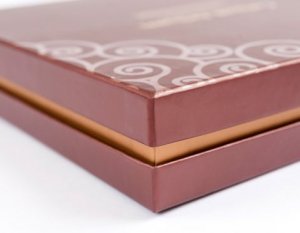 Clam-shell Hinged Box
As the name suggests, this is a hinged box that functions like a clam-shell.  The lid is hinged to the base with a crease scored spine panel, and is made slightly larger than the base to ensure it nests perfectly inside when the box is closed.  When open, the clam-shell box lies flat, making it a really attractive option suitable for internal printing and ideal for the presentation of luxury gifts such as cosmetics and perfume.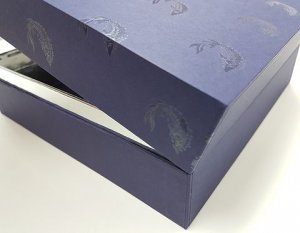 Book Style Hinged Box
A variation on the Clam-shell box, the Book Style box differs slightly in that the spine panel is normally attached to the base tray.  The tray is usually smaller than the base and lid, leaving a small overhang when the cover is closed and giving the appearance of a hardback book.  The heritage feel of these boxes makes them ideal for the presentation of spirits or deluxe gift sets for the connoisseur.  They are sometimes combined with board or foam inserts to keep the contents secure while allowing them to be seen when the lid is opened.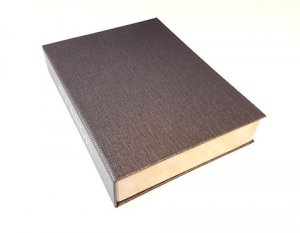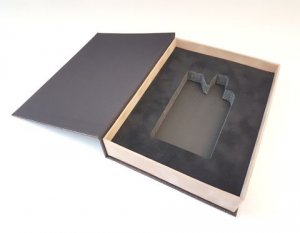 Drawer Box
Comprising a tray that telescopes fully into a matching sleeve, the Drawer Box is often combined with a ribbon loop for ease of opening and offers a smooth, sliding action to reveal the contents within.  This box style is particularly suited to smaller items such as luxury cosmetics, candles and foodstuffs.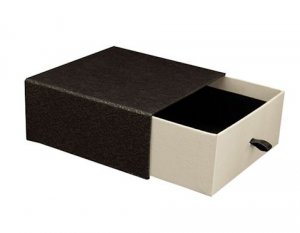 So there you have it – a brief rundown of the various styles of rigid boxes that are available.  Here at Clyde our experienced team is on hand to offer suggestions as to which type might work best for your particular product.  We custom design and manufacture all our packaging so whatever you choose, you can rest assured there will be nothing else like it on the shelf!  For further information or guidance, contact our team today!