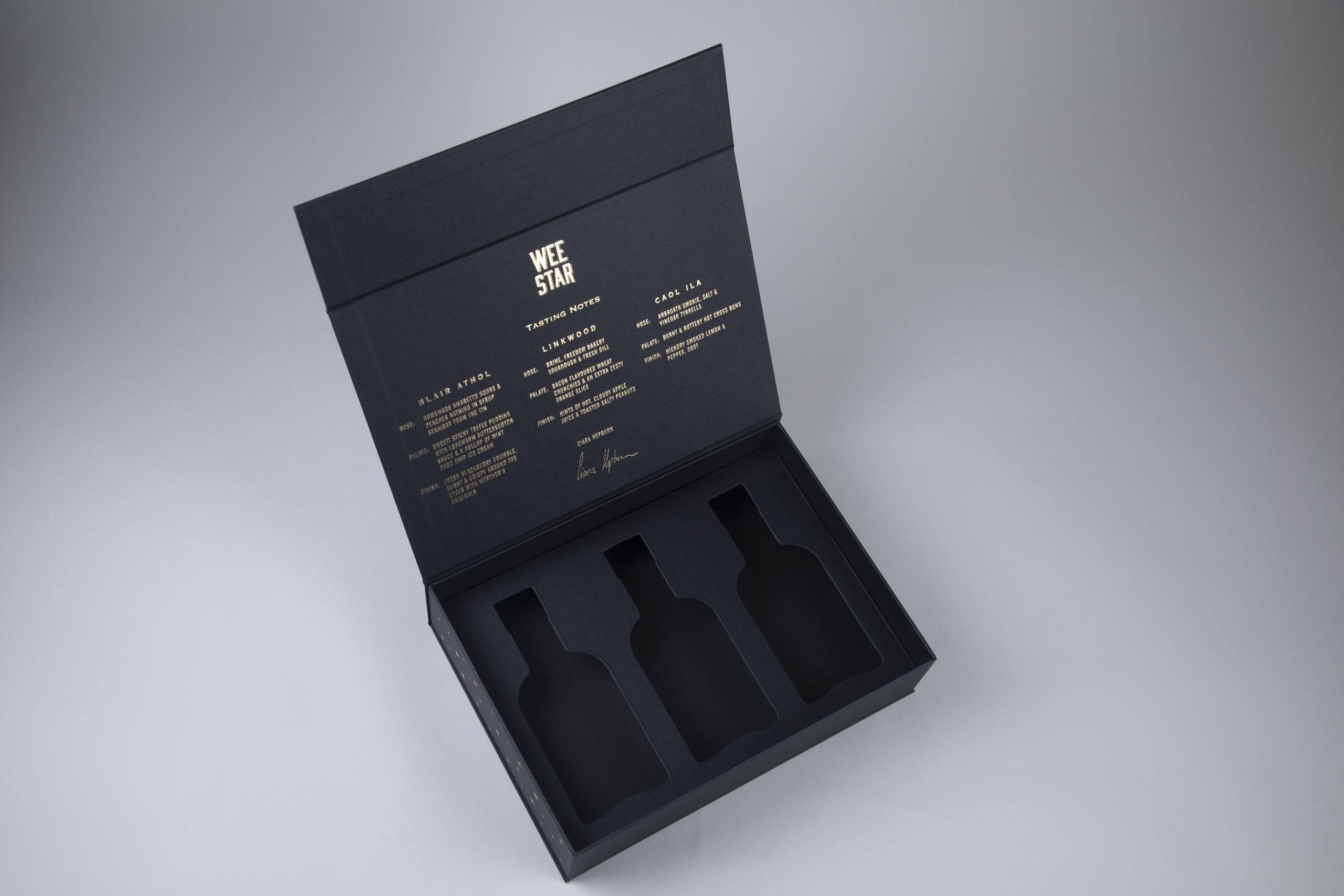 When it comes to presenting alcohol well, packaging is everything. To give the best and most high-end impression, you want your packaging for alcohol to stand out as much as the product itself. Here, we will look at 4 of the best kinds of alcohol packaging that blend innovative design with incredible functionality.





1 Magnetic Closure Rigid Boxes

For enhanced security and presentation, look no further than a rigid box. Strong but elegant, these boxes are perfectly suited to high end jewellery, alcohol, and many more valuable items. Magnetic closure boxes are of the best quality, and many see a keepsake value in them.

2 Folding Boxboard

Created using paper pulp, this is a lightweight option that still offers great strength and folds where needed. These boxes are glued in a way that is bespoke to your requirements; you even have the option of having two layers laminated to make your boxes thick and strong – perfect if you want to add a little flair of luxury.

3 Shoulder Box

A shoulder box is a wonderful choice if you have a graphic design that you wish to wrap around the box, giving your graphics a sense of flow. This option traditionally has a smaller "neck" layer which creates the shoulder to provide a neat connection of base to lid. You may also wish to choose the exposed shoulder box, where the "neck" part is taller, so a sliver of a different internal design can be seen. 
4 Paper Bags

A paper bag is shorthand for luxury. A heavyweight presentation bag can hold heavier alcohol bottles and can be printed with your branding to increase your recognition. You can choose to customise the handles with rope and tie the bag with ribbon.

Are you looking for a highly bespoke way to package your alcohol? Each of these forms of packaging can be customised to suit your branding and specific needs, ideal for sale or gifting. Explore our full Clyde Presentation Packaging range of alcohol packaging design, and get in touch to see how we can help you with your unique design.

Image source: PIxabey