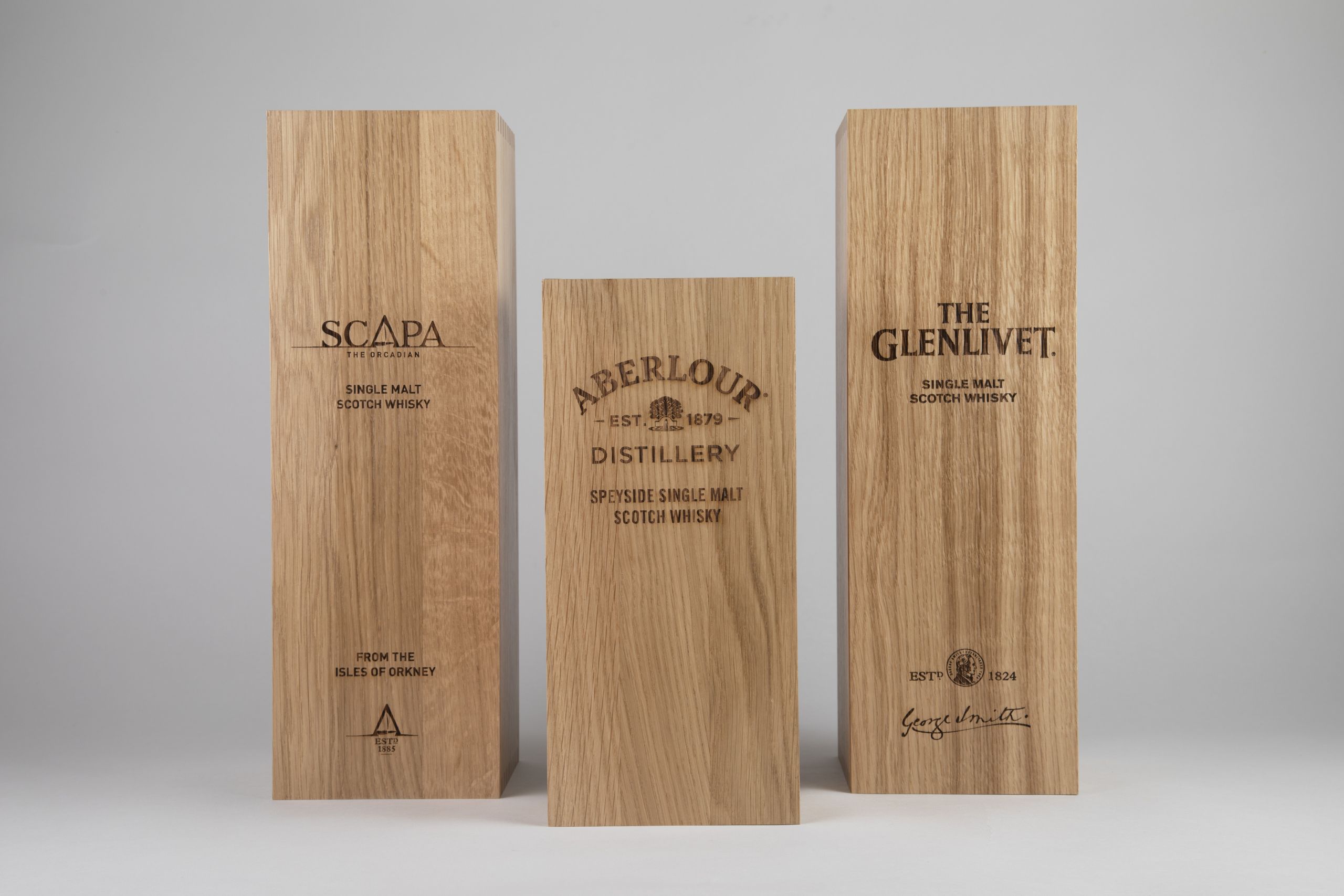 When launching a new project, there is so much to think about. Whether you are developing a new product that you want to release, or you are gearing up for a particularly busy time of year and want to revamp your usual products, the packaging is one of the most important aspects to consider. While it might not be the first thing on your mind, it should be a top consideration, especially in the spirits industry.


Why should you be using premium packaging for your next project, and how can Clyde Presentation Packaging help?
When Would You Need Premium Packaging?
Whether this is a bottle of the finest champagne or a package of miniature gins, alcohol is often held in fragile glass containers that need protecting. Therefore, these items can significantly benefit from premium packaging. Not only does this keep the product safe and secure, but this also helps to show off how luxurious the alcohol itself is and increase its perceived quality.
Fine food also benefits from premium packaging, as it is vital to protect this from outside elements to avoid damage to the look or taste of the item. However, it is not just consumables that are at their best in luxury packaging. Cosmetics and homeware, such as candles, are often fragile (or come in fragile holders) and require top-quality packaging in order to provide both a premium look and adequate protection.
Why Use Premium Packaging?
Premium packaging is highly important for many products. While protecting your products during transit is a very vital element of this, there are other considerations to think about.
Premium packaging looks classy and professional, giving your items a uniformity that appears slick and beautiful. Not only that, but you can adapt premium packaging by adding finishing touches such as embossing, inserts or foiling, so products are much more attention-grabbing on shelves. This will increase brand awareness and create customer loyalty both in the short and long term.
Below shows some of the benefits that premium packaging can have on your projects.
1. Long-Lasting Material and Product Protection
In terms of which material to use, you have different options when it comes to premium packaging. At Clyde Presentation Packaging we have an array of packaging options for a wide range of sectors, from Rigid boxes for perfumes, to Wooden boxes for a whisky release.
Premium product packaging is not only important for the overall look of the product, but it also helps to keep the product safe. Protecting delicate items such as glass alcohol bottles or cosmetics should be a top priority, and excellent packaging will ensure that nothing is damaged or broken in transit. Ultimately, this will lead to happy customers and reduce the number of products lost to breakages.
2. Improving Brand Perceptions
Premium packaging has a retail advantage as products that are packaged in an attractive box will stand out on the shelf and/or online. Additionally, customers are more inclined to view your product as a higher quality making their purchase decision process much quicker, ultimately increasing repeat purchases.
While engaging on social media can help to draw customers to you, the packaging is also a way to get your name out there without having to put in a lot of time. High quality and eye-catching packaging is a wonderful, and high-return way to increase brand awareness. With customisable packaging, you can appeal to a broad range of established and potential customers, and will most likely increase sales in the long term.
3. Sustainable Solution
Sustainable packaging has become increasingly important over the past new years as customers are now prioritising organisations that actively make sustainable efforts. Therefore, for many buyers, this is a key factor that can influence their purchasing decision, meaning you could be missing out! Clyde Presentation Packaging is an FSC and PEFC accredited firm, meaning materials that we use for our packaging solutions are from well-managed forests that meet the highest standards of environmental and social responsibility. Additionally, as we comply with the ISO 14001 standards, you can ensure that our internal processes involve adopting effective environmental management systems to improve energy efficiency and minimise waste.
4. Attract Customers
While your product might be perfect, customers' eyes are often caught at first by the packaging on offer. Not only that, but businesses want packaging that they can adapt to meet their needs and reflect their own branding. Using custom packaging designs for products is a great way to not only draw customers in but keep them happy.
Why Choose Clyde?
Are you ready to package your products with the premium quality that they deserve? At Clyde Presentation Packaging, we have extensive experience in offering top-notch and highly customisable design services, as well as plenty of storage. So, get in touch to see how we can help you to create your own luxury product packaging.

Image Source: Unsplash